Rescheduled, now Oct. 20-21 – ToP Facilitation Training at Meteek May 13-14 2015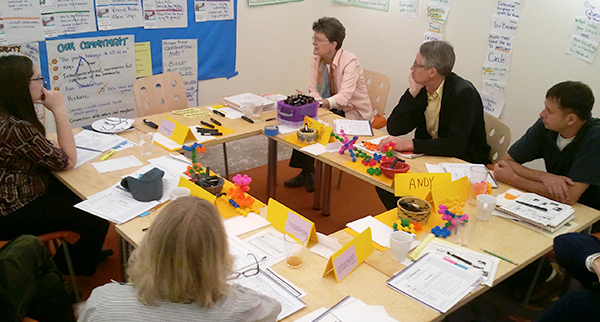 Technology of Participation Facilitation Methods Training
May 13-14, 2015 – THIS TRAINING HAS BEEN RESCHEDULED FOR OCTOBER 20-21, 2015
hosted by Meteek & Co.
In May we will host our third ToP Facilitation Methods training at Meteek. These methods are flexible and can be used in virtually any setting — Randy, Andy and Cynthia have all gone through the training, and we use it daily in the office, with clients and in managing projects.
From the flyer: Technology of Participation® Facilitation Methods are a proven set of methods that create a climate of involvement in the workplace. ToP® cultivates the collective ideas that result in breakthrough changes, and generates the spirit of commitment that undergirds follow-through. Activating a participatory culture takes new attitudes, tools and methods – the kind ToP® provides.
Call Cynthia at 218-343-2593 if you have further questions. More info on the flyer below: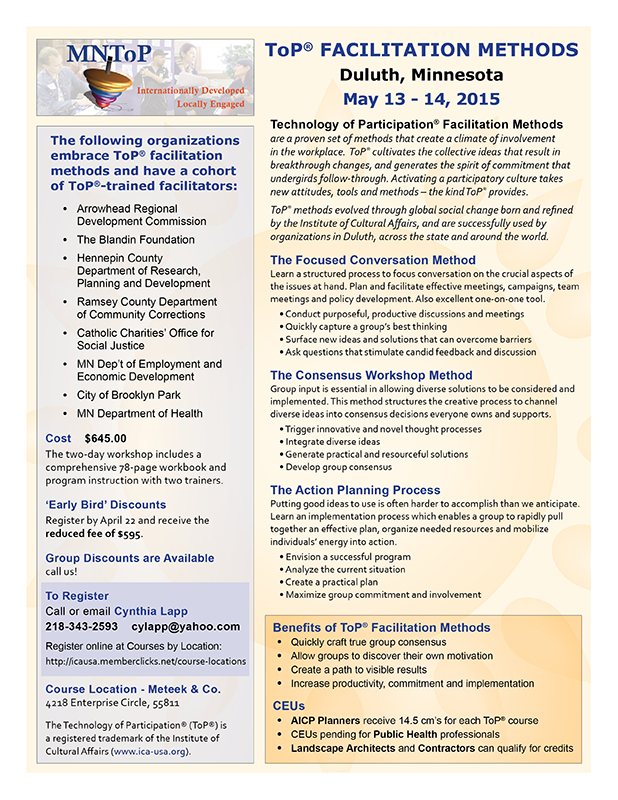 Comments are closed.