Prepare to shine, Northlanders and mark your calendars for an entire week of celebrating the night sky this September! Starry Skies Lake Superior has lined up another week of exciting events around the region, following the success of last year's Celebrate the Night Sky Week A few events are highlighted below, many more are featured on this year's schedule.
Sunday September 16 we will be kicking off our second annual Celebrate the Night Sky week 6-11 pm at the Oldenburg House with stories, food, fun and telescopes! Come join us in Carlton, MN as we celebrate our connection to the stars on beautiful grounds nestled into our beloved northern landscape and adjoining Jay Cooke State Park. Sky lore historian Mary Stewart Adams, producer of the Storyteller's Night Sky, will wend us into why the stars mean so much to humans, and why our connection with the night sky is irreplaceable. Members of the Arrowhead Astronomical Society will be on board with telescopes to enhance our sky viewing pleasure.
About "Celebrate the Night Sky Week"
Celebrating our Spectacular Skies
Northern lights, meteor showers and the Milky Way are common sights in our region. Our visual access to night skies is unusual in the United States, where 80% of our citizens cannot see the Milky Way, and most children may never see it at all. Celebrate the Night Sky Week recognizes the unique night sky opportunities in our region.
Learning About our Lighting Choices
Lighting technology is changing at a rapid pace, and we continue to choose ever-brighter night light­ing. We are inviting presenters to educate professionals and citizens on latest technologies, medical research, and cultural importance, empowering all of us in becoming decision-makers about our Night Skies.
Be sure to join us on Wednesday, September 19 for a presentation by Shadab Rahman, PhD, MPH at the UMD School of Medicine Research. Neurophysiologist Shadab Rahman is an Instructor in Medicine at Harvard Medical School. His primary research is in how light can modulate behavioral, endocrine and molecular outputs, with secondary interest in metabolic, immune and reproductive rhythms, and the effects of light exposure on these rhythms. Rahman presented at last year's Night Sky Seminar and is working towards inauguration a sleep study in our region.
Shadab will also be on hand Wednesday night 7 pm at Fitger's Spirit of the North theater for the premiere of "City Lights, Starry Nights," a documentary movie on light pollution and moving towards seeing the stars in Duluth and our region!
Connecting our Region
Light pollution travels, and skyglow becomes sky trespass as excess light from one area can hinder others' views of the night sky. Safeguarding our access to the night sky is a regional endeavor. Com­munities on the North and South Shores are involved in the Night Sky Week, to ensure beautiful, Superior night skies.
Why Focus on Night Skies?
Honoring our Environment
All organisms in our environment, including humans, have evolved to depend upon daily cycles of light and dark. We need to protect the night in order to protect the environment we depend on.
Protecting Human Health
Our bodies are entrained to the cycle of day and night. Too much light at night compromises our endocrine system. stressing our bodies and contributing to cancer, obesity, diabetes, sleep disorders and depression.
Safeguarding our View of the Cosmos
Humans have always been curious about our place in the Universe. The marvels of northern lights, asteroids and comets; the movement of the planets and the cycles of moon and tides all point us toward the "bigger picture." Curbing light pollution protects our access to the stars.
Supporting our Quality of Life
Our goal is to establish our region as a "Dark Sky Destination," welcoming visitors to connect with our beautiful night skies, and maintaining the quality of life we enjoy.
Take a look at the fun we had last year. There's even more fun in store for this year!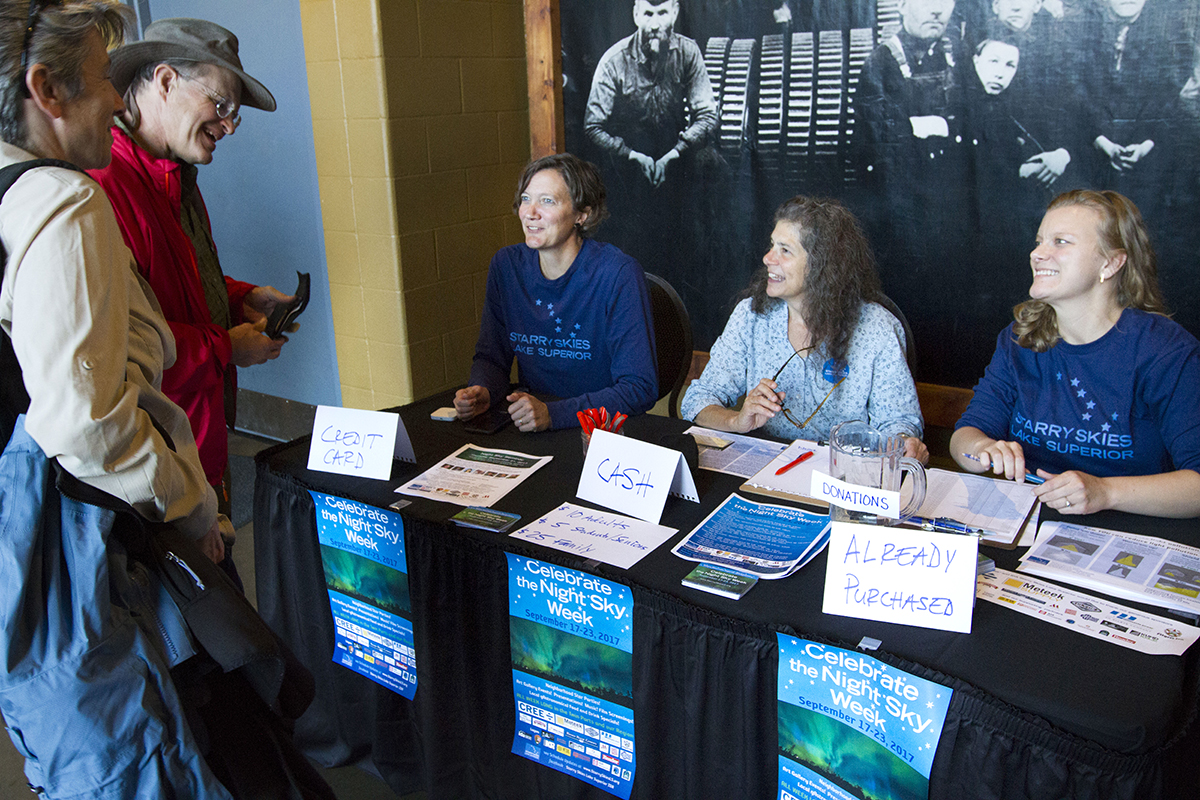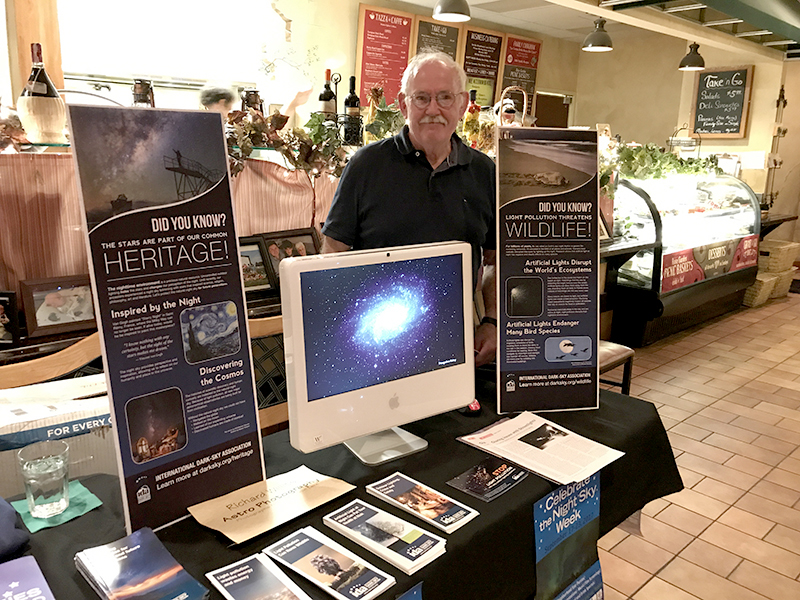 There is something for everyone, whether you are two or two hundred! Come and check in with the cosmos. We are lining up a spate of great events for the week: be sure to check them out! Stay tuned and check back often as more events are added at www.StarrySkiesLS.org, or on Facebook at Starry Skies Lake Superior IDA. Or get in touch with Randy Larson 218-343-7332 randy@meteek.com. We look forward to seeing you under the stars!